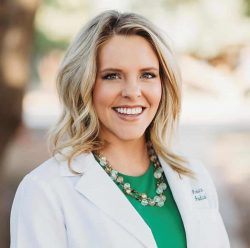 Latest posts by Dr. Arica Black, AuD
(see all)
If you've ever wanted the same level of service at an audiology clinic but in your own home, we've got the solution for you. Whether you have mobility issues or are nervous about the heading out during this pandemic, our supportive and compassionate hearing specialist team is ready to come to you!
We recognize it can be an anxious experience to come to terms with your hearing loss and undergoing treatment. Our caring team will guide you through all the necessary steps right in an environment that suits you to help ease you through this process.
We provide in-home hearing testing and will review the results for you shortly after the test. We then help you select a device that suits your specific hearing loss. Once a hearing aid is selected, we explain how it works and advise maintenance and cleaning. Then we fit your hearing aids, ensuring you know exactly how to get the most out of your new devices.
Here are some of the benefits of the home audiology visits we offer.
Service personalized to you
You can get the sort of individualized, one-on-one service you can't get in an office. A home environment familiarity instinctively breaks down walls and helps us offer a service specific to your needs. A 2014 study showed that about 90 percent of patients with physicians who did home visits were satisfied with their treatment, compared to 67 percent in a more traditional healthcare environment.
Your hearing aids programmed in the right environment
Since the recent stay-at-home orders, most of us have been staying at, well, home. That means your house is where you are most likely to use your hearing aids.
We have seen several cases where hearing aids sound fantastic in our office, but they don't sound right when brought home. Perhaps that's the reason why so many hearing aids are sitting around the country in bedside table drawers. Fixing this issue requires yet another clinic visit to get things corrected.
This is not the case when we come to you. Fitting your hearing devices in the same environment that you expect to use them most frequently will ensure that only the most suitable settings are used, reducing the likelihood that return visits will be necessary.
Assistance with connecting your hearing aids
Nowadays, so many hearing aids have Bluetooth technology which can wirelessly connect to the devices in your house. But we will help you take full advantage of this feature if grasping technology isn't your strong suit. You will be set up in no time to stream your favorite television shows straight to your hearing aids.
Treatment in a comfortable environment
Many people wait seven years to do something about their hearing loss. So it's no wonder that facing up to this can be a difficult task. There is also no better place to face it than the safety of your own home. When medical appointments take place in your own home, they will instantly become less nerve-wracking.
More convenient
Some individuals have transportation or mobility problems. When we come to you, you don't need to rely on friends, family, or public transport for a ride. We also understand how tricky it can be for older patients with existing health issues to meet their health appointments, and we're on a mission to make hearing healthcare as convenient as possible.
Hearing health, safely delivered
Besides your concerns about your hearing, it's also understandable that during this coronavirus (COVID-19) pandemic, you may have reservations about inviting people into your home. However, it's also important not to put your health care needs on hold.
Our staff have been COVID-19 checked, and wear masks and other protective equipment when serving you in your own home. After each home visit, our testing equipment is sanitized. This ensures you receive the best hearing care under the safest conditions possible.
If you have more questions about our home visits, please feel free to contact us today!