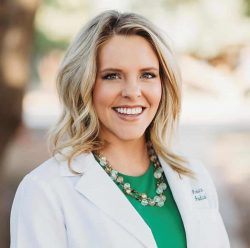 Dr. Arica Black is the owner of The Hearing Doctor and has practiced in Lubbock since 2013. Dr. Black received her Bachelor of Science degree in Speech-Language and Hearing Sciences as well as her Doctorate of Audiology degree from Texas Tech University Health Sciences Center.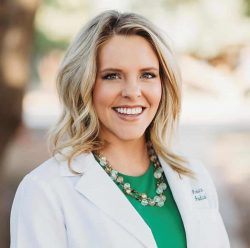 Latest posts by Dr. Arica Black, AuD (see all)
Adjusting to new hearing aids will take more time than you realize. You'll have to learn patience when trying to get your footing with your new surroundings. Hearing loss has occurred in nearly 40 million adults. Too many don't get the exams they need to ensure their hearing is stellar, and good for daily tasks. Many of us want to still drive our cars or go places by ourselves. Consider these ways to adjust to your new hearing device.
Tests
Take time out to test your hearing aid in various ways. You either do this at home or walk outside. Whatever you decide make sure to do in a safe area where you're not thrown off balance. These tests will strengthen your mind and emotions when going in and out of different environments. You want to see how well the device handles loud versus quiet places, and does it adjust itself. It may come down to the type of hearing aid you have, but see how hard it is to adjust the volume. Don't get in the bad habit of always fiddling with your hearing aid. It needs to operate sufficiently on its own.
Goals
Set realistic goals for you and your hearing aid that are reachable. Don't put yourself in a position where you stress yourself out trying to adjust to your device. A good goal can push you further into getting used to the hearing aid on your ear all day. It helps you be responsible and alert. In time you'll know what you need to do to get more comfortable with wearing it. Start with a week or a day goal of going to different places or talking to people. Gradually work your way up only when you begin to feel more confident.
Comfort
Always go for comfort when looking at new hearing aids. When you learn you'll have to wear them all day, you'll be happy you picked one that doesn't irritate your ear. Try several on until you find the one that slips on perfect, and is easy to use. If you go with something tech wise, then it should still much make your ear feel good and not annoying to you all day. Comfort is your top concern so you don't get frustrated with your hearing aid altogether. Find those on the market that promise comfort over price. This is the type of hearing aid you want.
New tech
Hearing aids that are a part of the new tech products are beneficial to your hearing loss. They offer easy operation such as using a cell phone to adjust the volume or tell you when it's time for a repair. However, you might need to up your skills when it comes to using this type of hearing aid. If your computer skills lack or tech gadgets intimidate you, then you'll experience a learning curve. When considering a top tech hearing aid, you should bring a friend or a relative with you during the selection. They're the best source to use when trying to figure out a technically advanced device. It makes no sense to buy an expensive hearing aid when you're too scared to operate it. Don't find yourself in a panic attack while you're out and about, yet can't understand your savvy controls. It can create a nightmare of a scene, and send you emotionally over the edge.
These are some things to consider when trying to adjust to your new hearing aid. Take it on a test run in your home. Walk outside to see how well it stands up to noise in your neighborhood. Test each room so you get a feel for the sounds coming out of each. Make all goals realistic so you don't drive yourself into a panic. Start with small obstacles and then move on to bigger environments with crowds. Yet, you should still stay within a group when chatting. Never use a hearing aid that doesn't give you the comfort you desire. It ruins everything and you'll likely return it. Hearing aids high in tech are great, but can set you back financially. Be aware of how to operate these so it makes sense to incorporate it in your life.