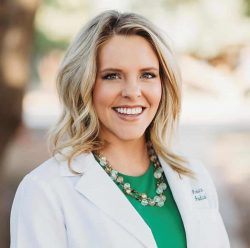 Latest posts by Dr. Arica Black, AuD
(see all)
Veterans and active duty military personnel are some of the most valuable members of our society. The brave women and men who choose to put their own lives on the line in order to protect ours deserve only the best: including the utmost respect, highest quality protective equipment, and most robust healthcare. 
Unfortunately, our heroes in uniform do not always receive this type of respect and quality. In fact, a lawsuit was recently settled wherein a contractor knowingly sold defective ear plugs to the United States Department of Defense for use by in-combat service members.
The Case: Overview
Although the case was settled in 2018, its effects are still being felt by thousands of US service members throughout all branches of the military. The Minnesota based 3M Company and the company's predecessor, Aearo Technologies sold "military-grade" ear plugs to the Department of Defense, for the purpose of protecting the hearing of soldiers deployed in Iraq and Afghanistan from 2003-2015. 
Unfortunately, these hearing aids were absolutely worthless as hearing protection. It was uncovered that the companies were fully aware that the ear plugs were not long enough to be properly inserted in the ear canal, thus rendering them virtually useless. Nevertheless, the company continued to sell the defective hearing protection and our military personnel unknowingly continued using them. Unsurprisingly, many of these service members developed permanent hearing loss and tinnitus due to the defective hearing equipment.
 Fortunately, this was discovered and the ear plugs are no longer in use by the Department of Defense. On top of this, the company had agreed to pay $9.1 million in settlements.
"Today's settlement will ensure that those who do business with the government know that their actions will not go unnoticed," Frank Robey, the head of the Major Procurement Fraud Unit at the Army's Criminal Investigative Command, said in a statement. "Properly made safety equipment, for use by our soldiers, is vital to our military's readiness. Our agents will respond robustly to protect the safety of our military."
Statistics on Hearing Loss and Veterans
Hearing loss and tinnitus are not only issues for service members who use faulty hearing protection. Unfortunately, hearing loss and tinnitus are extremely prevalent amongst military members. In fact, tinnitus and hearing loss are the number one and number two most common health conditions, respectively, amongst returning veterans at US Department of Veteran Affairs (VA) medical facilities. In 2017, there were 1.79 million recipients of disability compensation for tinnitus and 1.16 million compensation recipients for hearing loss.
Hearing loss is so common amongst veterans that the Department of Veteran Affairs currently purchases one in every five (or about 20%) of the hearing aids currently sold in the United States. (https://hearinghealthfoundation.org/veterans/).
Why is Hearing Loss so Common Among Military Personnel?
 There are multiple reasons veterans and active service members experience a high risk for developing hearing loss and tinnitus. 
The first is due to noise-induced hearing loss. It is not difficult to imagine the level of noise a soldier is exposed to when she is in active duty. On top of this, training exercises are also very noisy as military training facilities attempt to recreate realistic experiences in order for service members to practice.
When a person is exposed to even one brief instance of an extremely loud sound for even a second or two without hearing protection ( ie: gunshot, jet takeoff at close proximity, etc.) there is potential to develop permanent hearing loss or tinnitus. On top of this, noise-induced hearing loss can also develop when a person is exposed to loud sounds over a prolonged period of months or years.
The second reason for a high frequency of hearing loss and tinnitus may be an increased risk for traumatic brain injury. Hits to the head or neck also have the potential to cause irreversible hearing loss or tinnitus.
The Hearing Doctor Thanks All Service Members
The Hearing Doctor family would like to extend our sincerest gratitude to our women and men in uniform. We salute you. We would also like an opportunity to serve you. If you are a veteran, we are proud to offer specialized services for you and we would love to walk with you on your journey to better hearing.