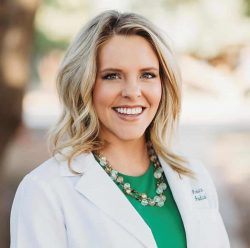 Latest posts by Dr. Arica Black, AuD
(see all)
Custom earplugs are a great way to protect your ears from noise. Most of the time, people think they are only used during work or outdoor activities, but that's not the case. You can also use them to get a good night's rest.
You might be curious about how these sleep earplugs can help you. If you want to learn more, here are some facts you should know:
Earplugs Help Improve Sleep
Earplugs for sleeping help improve your sleep by reducing the amount of noise that enters your ears. By wearing them, any disturbances are significantly lowered. That is especially true if you're wearing custom earplugs that are made to fit the shape of the entrance of your ear canals.
Custom Earplugs Are Durable and Hygienic
Custom earplugs are meant to last a long time. They're often made from high-quality soft silicone or acrylic. You can expect them to last up to five years or more if used and cleaned correctly. The material also makes plugging inside your ear canal easier and more comfortable.
They're also more hygienic compared to traditional disposable earplugs. Foam earplugs have tiny pockets where dirt and bacteria can come in where they can accumulate over time. That won't be the case with custom earplugs, as they have a smoother surface.
Sleep Earplugs Are Safe to Wear
Wearing a pair of earplugs won't damage your hearing. You can still use them every night so long as you pay attention to your hygiene. It's good practice to wash and dry your hands before inserting earplugs to prevent any risk of outer ear infection.
It's also important to constantly have your earplugs cleaned to make sure no earwax accumulates on them. This prevents infection within the ear canals. To improve your overall comfort, it's recommended to choose a pair of custom-molded earplugs with filters. These are made specifically to fit your ear canals so that you won't feel uncomfortable wearing them.
If you want to improve your sleep using custom earmolds and ear protectors from SoundGear, look no further than The Hearing Doctor. Contact us, and talk to one of our professional audiologists today.