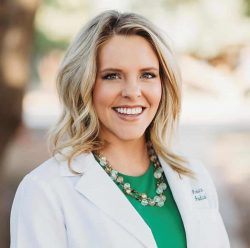 Latest posts by Dr. Arica Black, AuD
(see all)
Tinnitus is the perception of hearing sounds that come from ears such as ringing, whistling, clicking, and hissing. Tinnitus is a common condition and there are certain foods that can trigger it or make it worse. Here are some foods to avoid if you have tinnitus:
Foods With High Salt Content
Many hearing experts would advise people dealing with tinnitus to stay away or at least cut back on salty foods like frozen meats and TV dinners. This is because regular table salt, also known as sodium chloride, reduces blood flow by restricting the blood vessels in your ears. This infers that excessive salt intake can be linked to tinnitus.
Foods With High Sugar Content
Did you know that refined sugars can worsen tinnitus in some people? Excessive intake of foods with high sugar content can alter your brain function, making it harder to regulate the activity in your nervous system. This triggers your tinnitus until your brain gets back to a stable rhythm.
Some people have hyperinsulinemia or excessive amounts of insulin in their blood. Insulin is needed to move sugars from your bloodstream to your cells to avoid damaging other tissues.
Since the inner ear relies on the delivery of glucose from the bloodstream, those with untreated hyperinsulinemia may have problems with transferring sugars. Once the glucose delivery is interrupted, it makes the inner ear dysfunctional, causing tinnitus.
If you can, lessen your intake of sugary foods. Examples of these would be candies, cakes, pastries, and more.
Foods With High Fat Content
Another type of food that you should stay away from are those with high amounts of saturated and trans fats. Saturated fats are natural in animal-based foods such as beef, pork, and eggs. They are sometimes called "solid fats" because they are typically solid at room temperature. On the other hand, trans fats are made when liquid oils are turned into solid fats.
Although consuming fats do not immediately worsen tinnitus, both saturated and trans fats are known to affect your hearing negatively; they can cause poor blood circulation and reduced blood flow by clogging your arteries. Any damage done to the blood vessels has the potential to lead to or worsen tinnitus.
Having enough knowledge as to what foods can cause your tinnitus to be worse can help you in coping with your symptoms. If you're suffering from tinnitus and need to visit an audiologist, reach out to The Hearing Doctor. Our hearing care professionals will be ready to look into your condition.