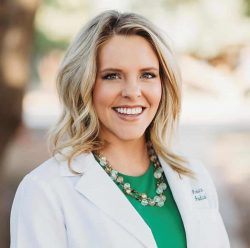 Latest posts by Dr. Arica Black, AuD
(see all)
One of the main reasons people with hearing loss are hesitant to purchase hearing devices is the cost. Hearing aid prices can make some people question how much they really need them. It is important to know that there are many options for purchasing hearing aids without the burden of upfront cost.
There is a wide range of hearing aid financing options available to consumers today. Let's take a look to learn more about hearing aid financing.
Your Health Plan and Insurance Coverage
Make sure your Audiologist is in-network with your insurance plan. Most insurance plans including Medicare cover the cost of your initial hearing test and annual hearing exams.
Some insurance plans have benefits for hearing aid purchases. Depending on your insurance provider, some of your out-of-pocket costs can be eliminated. Some health plans may pay for a specific amount every few years, while others give you a percentage of a certain amount they have pre-approved for your plan.
Benefits vary by plan. At The Hearing Doctor, we check hearing aid benefits for each patient individually so we can give you an accurate estimate of coverage.
Healthcare Credit Cards (CareCredit, Allegro Credit, and Wells Fargo Health)
CareCredit was launched in 1987 to help people cover the costs of dental care. It is a preloaded card you can use to pay for a wide range of medical expenses. They have partnered with health care providers, ENTs, Audiologists, veterinarians, and other hearing experts all across America.
We also offer Allegro Credit and Wells Fargo financing. Each requires the completion of an application followed by approval. Plans include a 12-month no-interest option, along with 24-month, 36-month, and 48-month plans.
These medical credit cards can be used to pay for hearing tests, audiology appointments, hearing device purchases, and other hearing-related medical expenses.
The Advantage Plan
At The Hearing Doctor, we offer our signature Advantage Plan for your devices if you purchased them at a different office. This is a great option for patients who are wanting to transfer their care and service but already have hearing aids.
These patients will pay a one-time fee, and all future appointments, service, and batteries are covered. For patients who purchase hearing devices at The Hearing Doctor, all care and service are included with the purchase of devices. All future adjustments, annual hearing exams, and cleaning appointments are covered, free for life.
Getting hearing aids doesn't have to be complicated. With the right research, you'll find the right hearing aid payment plan for you. Contact The Hearing Doctor if you want to learn more. Our hearing experts will be ready to help you find the best solution.